Welcome to Finedon Schools
Finedon Infant School • Finedon Mulso CE Junior School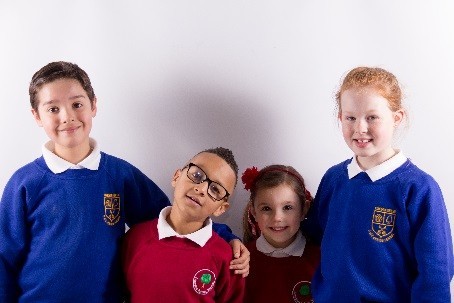 Hello and a very warm welcome to the website of Finedon Infant School and Finedon Mulso CE Junior School. Although we are situated on two sites, both schools work together as one and are jointly committed to providing our children with an excellent, seamless learning experience from Reception to Year 6.
The Infant School is a community school and we are able to admit 45 children into our Reception year in the September following their fourth birthday. We have two Reception classes and three mixed year 1 and 2 classes. In the September after their seventh birthday, the children transfer to the Junior School.
The Junior School is a Church of England school; we have strong links with, the local Parish Church, St. Mary the Virgin and we hold daily assemblies in the Christian tradition. To find out more information about our local Church, please take a look at their website: www.stmarysfinedon.co.uk/ At the juniors we have three mixed year 3 and 4 classes and three mixed year 5 and 6 classes.
Both schools are currently graded 'Good' by OFSTED who recognise that our children are well behaved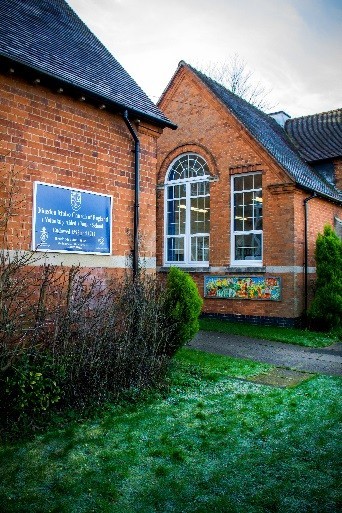 and make good progress as they are supported and encouraged by a committed and skilled staff team
and dedicated Governing Body.
Our two schools formally joined with the infant and junior schools in the nearby town of Irthlingborough
to form a multi academy trust called The Irthlingborough and Finedon Learning Trust. If you would like
to find out more information about our partner schools or the Trust, please visit: http://www.iflt.org.uk/home
We hope that the pages on our site will give you a flavour of our vibrant learning community and provide
you with the information that you need. Please feel free to contact either school if you would like to
come and visit us or if you have any further questions.
To contact us: You can telephone Finedon Infant School on 01933 680467 or email our School Administrator, Mrs Wilkinson at bursar@finedon-inf.northants-ecl.gov.uk. You can telephone Finedon Mulso CE School on 01933 680433 or email our School Administrator, Miss Wright at bursar@finedonmulso.northants-ecl.gov.uk