Music
Our music curriculum aims to help children to feel that they are musical and to develop a life-long love of music. We focus on developing the skills, knowledge and understanding that children need in order to become confident performers, composers and listeners. Our curriculum introduces children to music from all around the world and across generations, teaching children to respect and appreciate the music of all traditions and communities.
Lessons are based on the Kapow scheme of work and through this, children will develop the musical skills of singing, playing tuned and untuned instruments, improvising and composing music and listening and responding to music. They will develop an understanding of the history and cultural context of the music that they listen to and learn how music can be written down. Through music, our curriculum helps children develop transferable skills such as team-work, leadership, creative thinking, problem solving, decision making and presentation and performance. These are vital to children's development as a learner and have a wider application in their general lives outside and beyond school.
To enhance our music curriculum, we offer all children the opportunity to have strings lessons in year three with a specialist teacher from NMPAT. Following this, children can choose to continue to play a stringed instrument or guitar with a peripatetic music teacher that visits weekly. We also have a school choir who rehearse weekly and enjoy performing regularly at events throughout the year.
The Junior School has been awarded Music Mark Status for the last two years.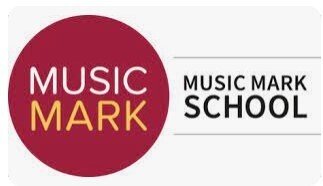 View our KS1 Long Term Plan View our KS2 Long Term Plan
Please note, for Y1 and Y2 we work on a two-year rolling programme. Cycle A is 2024-25 and Cycle B is 2023-24.
To see the knowledge progression by unit please click here.